We are nearing the end of Ramadan, and it's about that time in the month where we are running out of iftar ideas and may be starting to repeat some dishes we've already had. With less energy and more focus going into ibadah, especially during these next 10 days, coming up with new iftar ideas or postiftar desserts to switch up the menu can definitely be challenging.
We're sharing 15 Muslim food bloggers and some of their tried-and-true recipes to help eliminate this stressor so that you can enjoy Ramadan as much as possible as it comes to an end. We've also rounded up a diverse range of cookbooks that'll sure come in handy in Ramadan and beyond! Check out these talented foodies and their delicious creations below for some appetizing food inspiration to add to your table!
*Warning: Reading this post while fasting may make you even hungrier.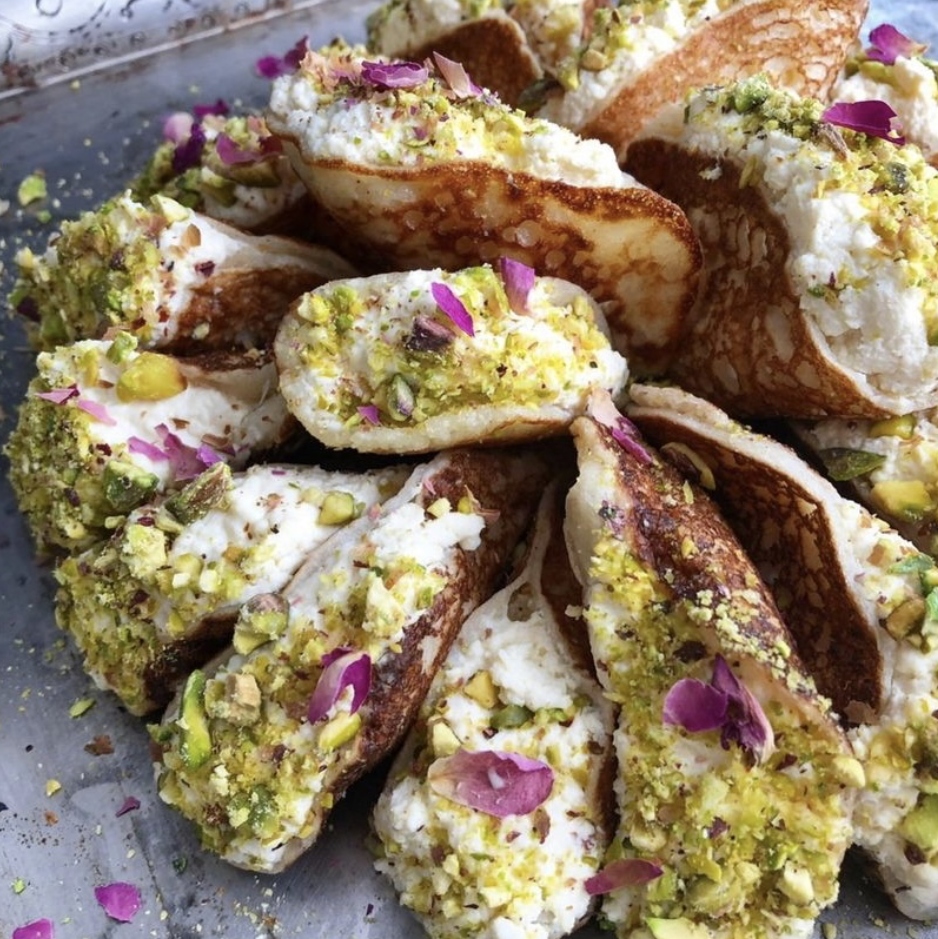 JJ
Joudie Kalla, author of the cookbooks Palestine on a Plate and Baladi: Palestine- A Celebration of Food from Land and Sea, is a Palestinian chef. While she is passionate about cooking, she is also passionate about using her success in the food-blogging world for the greater good. She donates a percentage of her profits to The Palestine House of Friendship, an organization that helps children, refugees, and their families in the West Bank.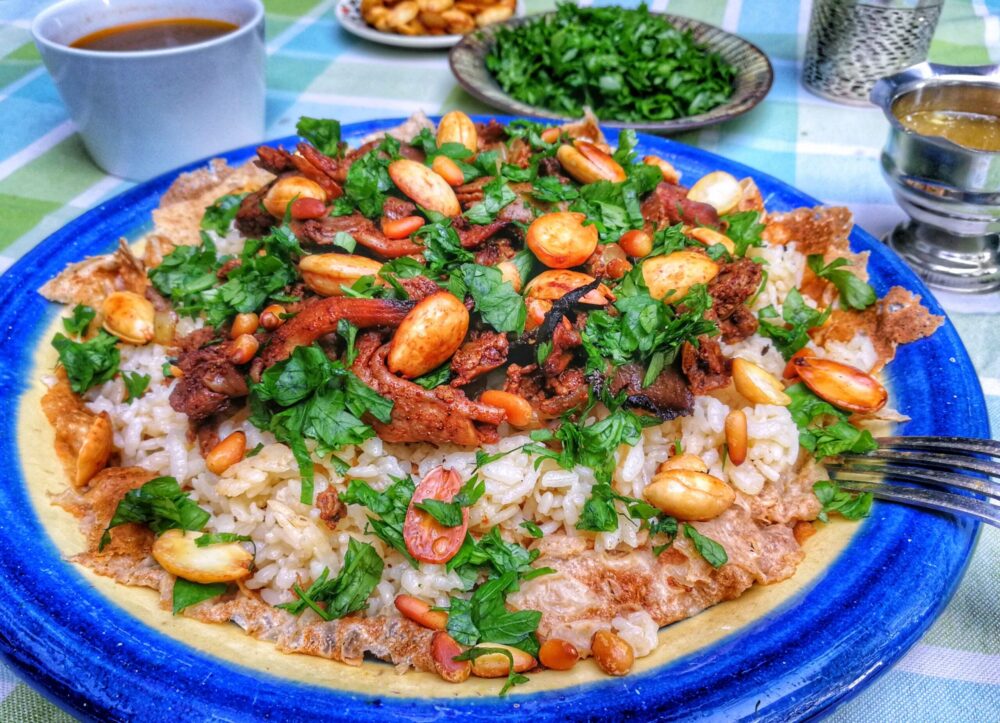 Veganism has become quite popular within the last decade, which can sometimes make it hard to find recreations of your favorite dishes that also align with being vegan. Luckily, Heba, owner of the Instagram and blog Gaea's Pan, has solved that issue. She is constantly creating vegan recreations of classic Palestinian dishes.
3. Inaam Shahin & Marah AbuDieyah | @bateekh.w.jebneh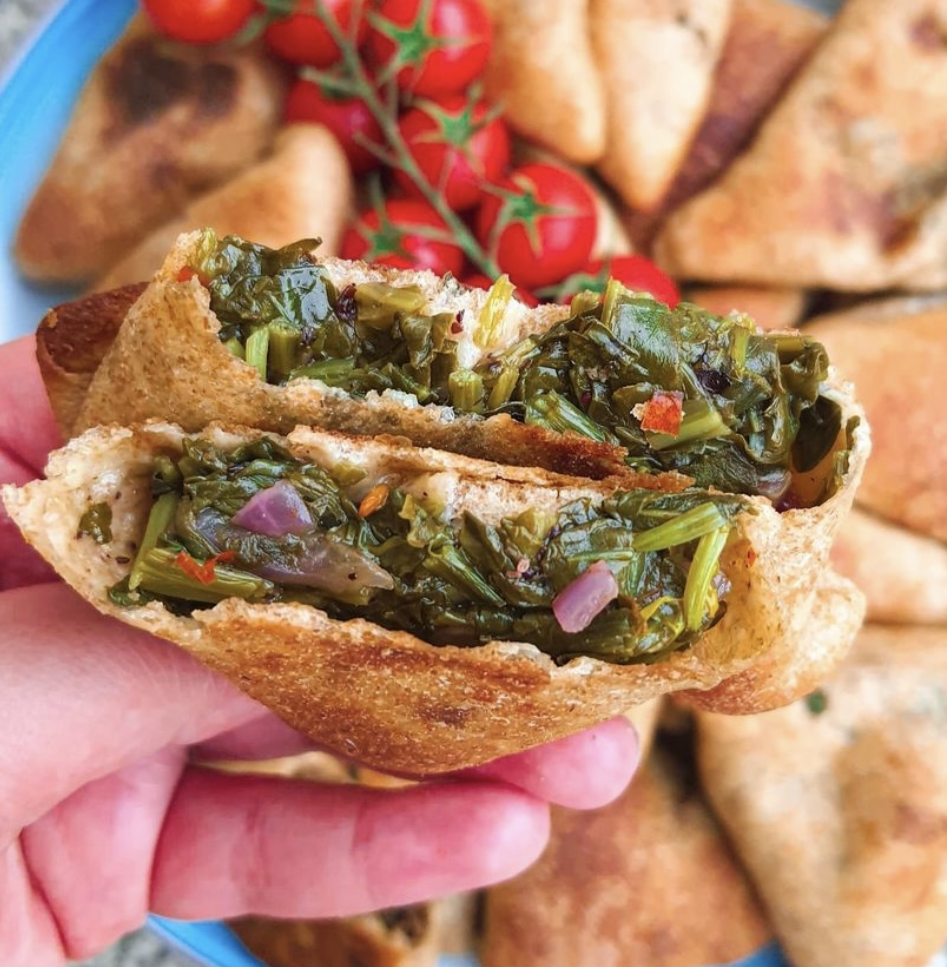 This mother-daughter-duo has made cooking a fun hobby for them to share together. Over on their Instagram, @bateekh.w.jebneh, Inaam and Marah have racked up over 50,000 followers. They post a range of Middle Eastern-inspired recipes with a focus on Palestinian cuisine.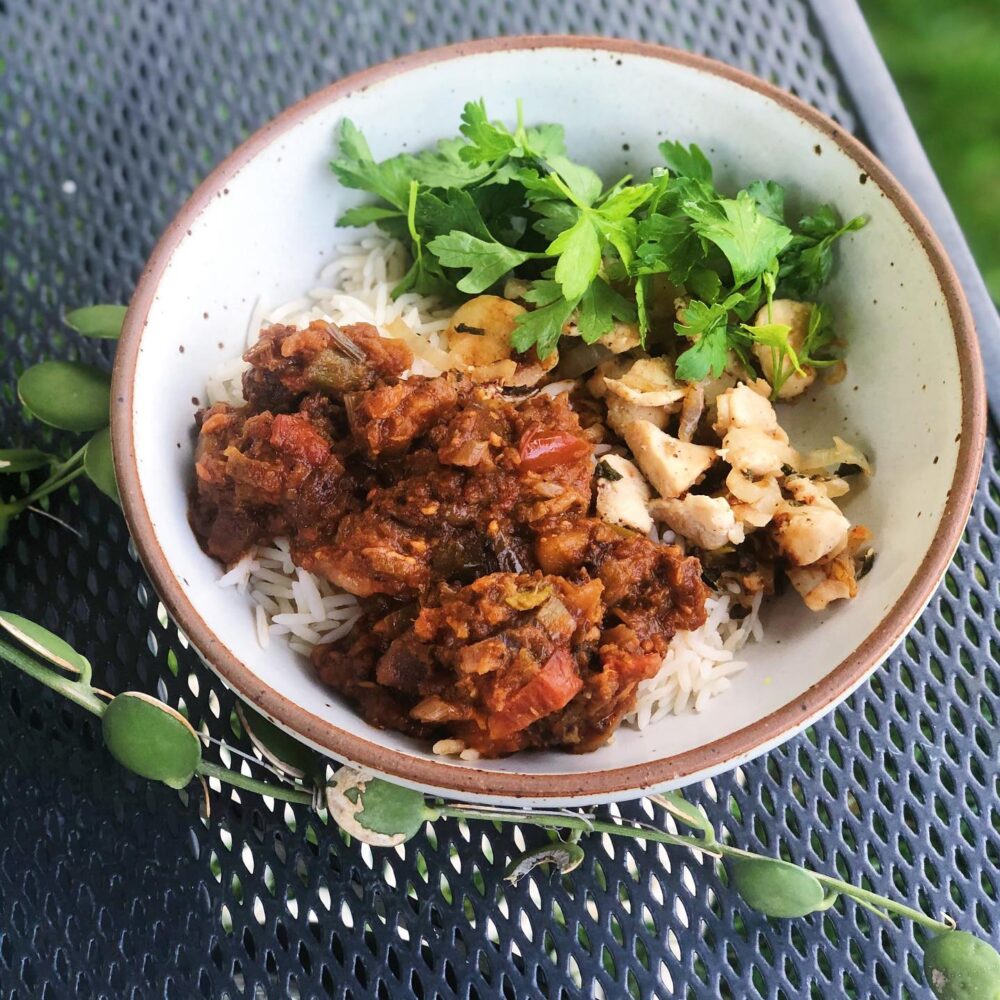 Sara has taken food blogging and made it her own. On her page, Add A Little Lemon, she shares Iraqi recipes, many of which are her mother's. She also uses her blog as an outlet to educate people about Iraq, too. She shares history, pictures, and cultural facts about the country, making her website both a food blog and educational experience.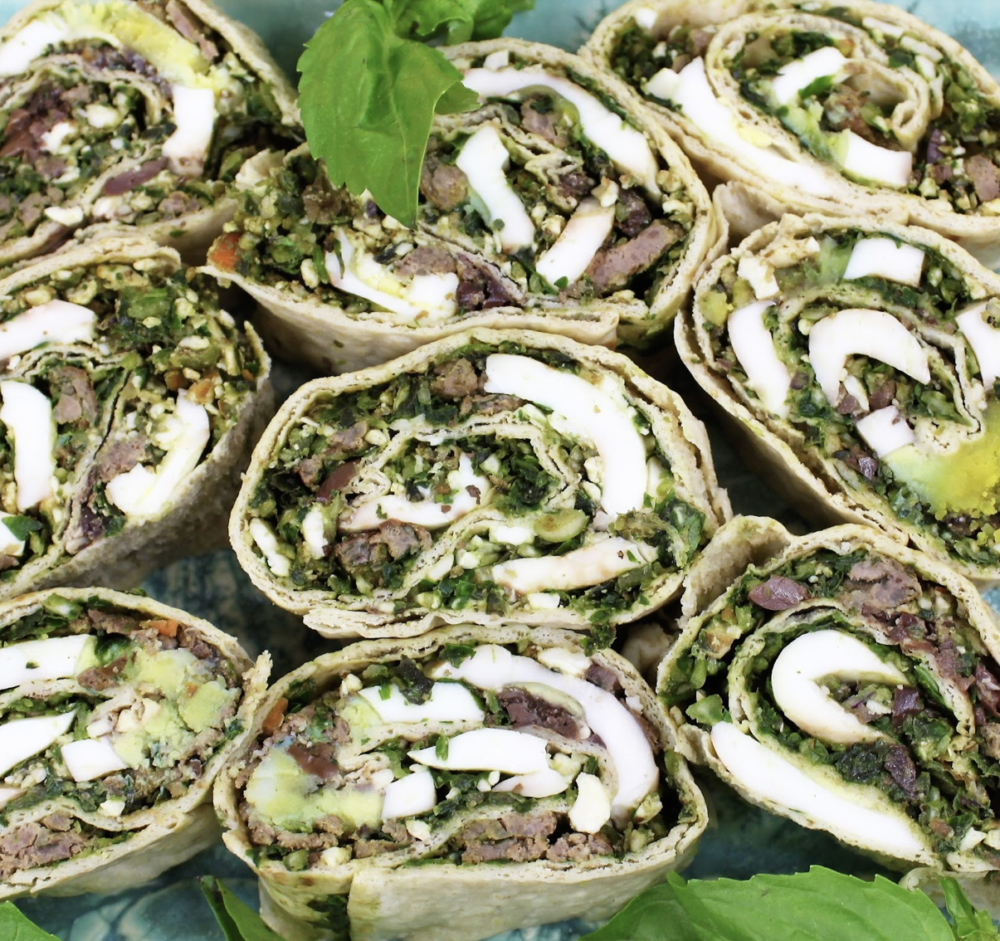 On her food blog, My Iraqi Kitchen, and in her book Delights From the Garden of Eden, Nasrallah shares a wide variety of recipes ranging from ancient Mesopotamian times to present day. Her cookbook is award winning, containing over 400 recipes and illustrations to accompany.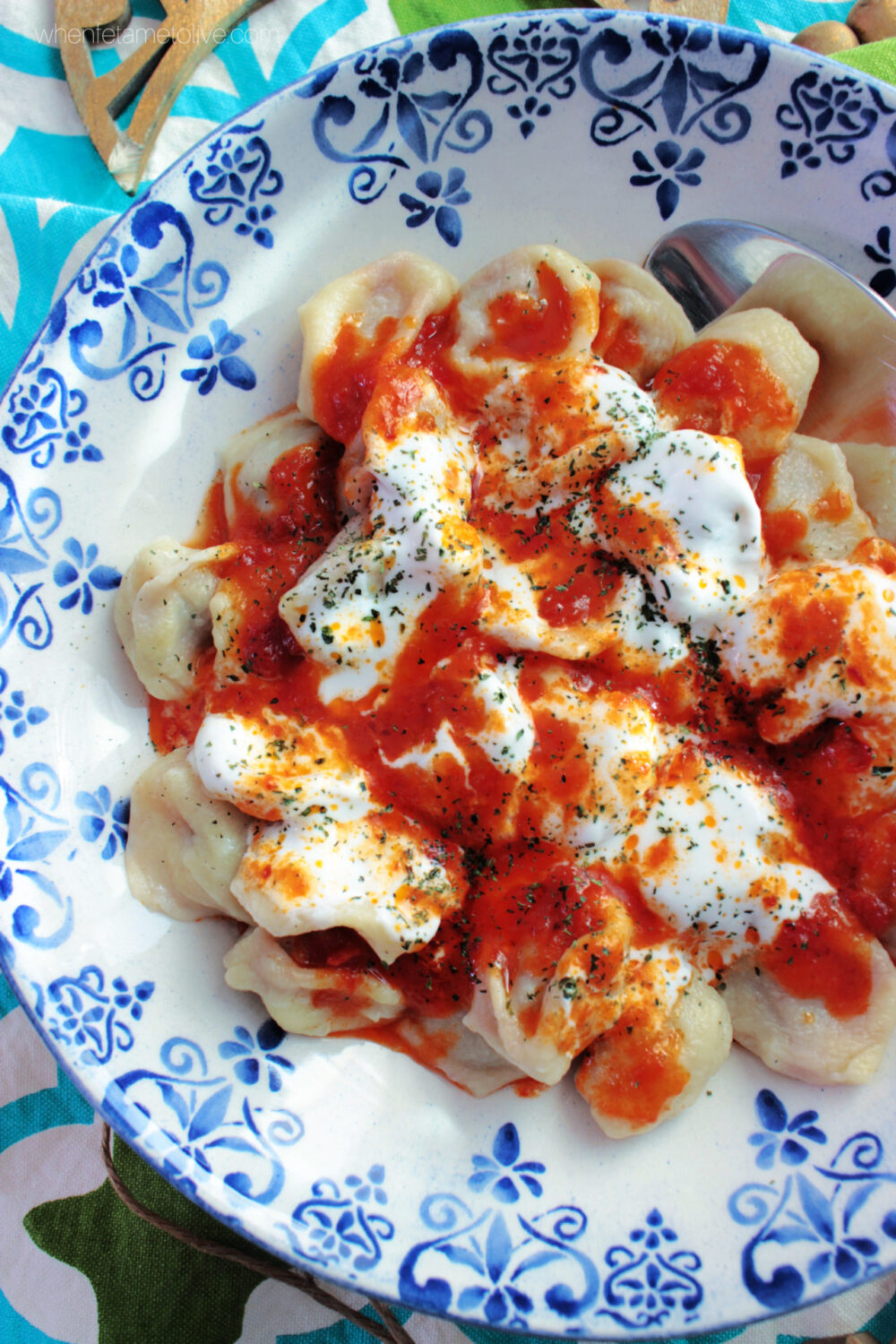 Donika's food blog and Instagram, both titled When Feta Met Olive, are centered around Balkan and Mediterranean dishes inspired by her Turkish and Albanian heritage. Her blog is filled with beautiful pictures of recipes along with detailed instructions, which are sure to inspire your dinner schedule this Ramadan.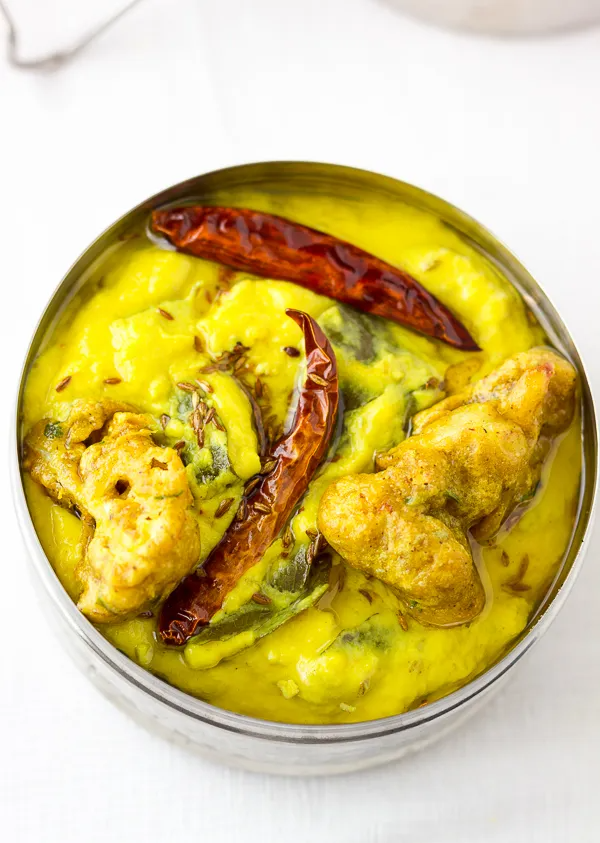 Coffee and Crumpets is the name of this food blog. Nazneen is Indian, so you are sure to find some delicious and reliable classic Indian dishes on her website, if that is what you are looking for! However, she also posts a wide variety of other recipes, too. One of the things she prides herself on is how she loves to use fresh ingredients, and incorporates them into her dishes as often as possible.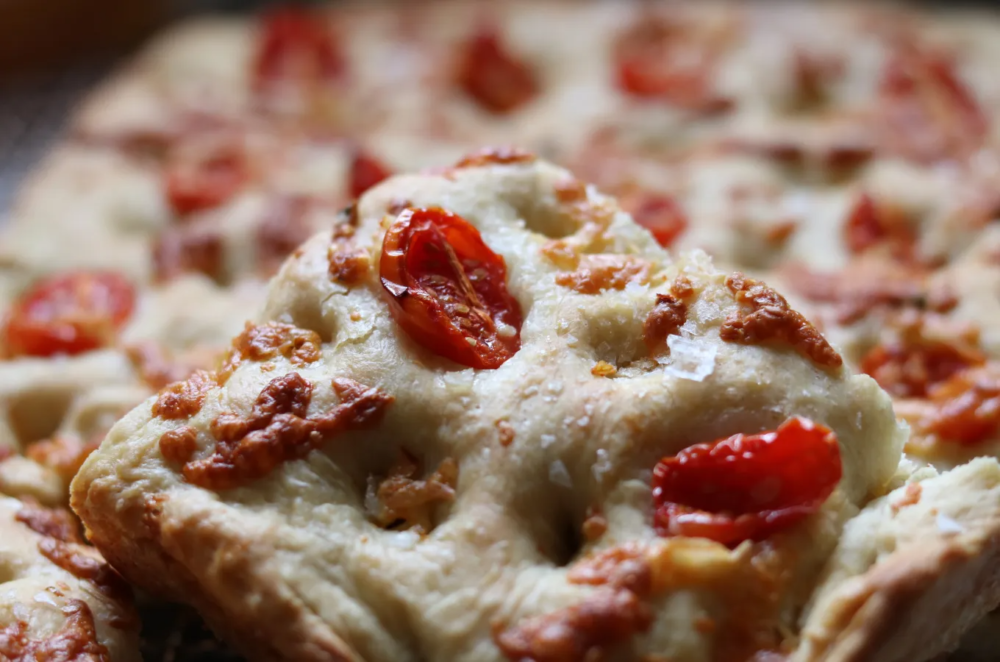 Some may know Amanda Saab from Master Chef. After being the first hijabi woman on the show, her career expanded in multiple directions. At the same time, she still maintains her blog, Amanda's Plate, where she shares a variety of sweet and savory recipes, many of which are special recipes from her childhood. She also created a concept called "Dinner With Your Muslim Neighbor," where her goal is to break negative stereotypes regarding Islam through sharing food and stories at dinner parties.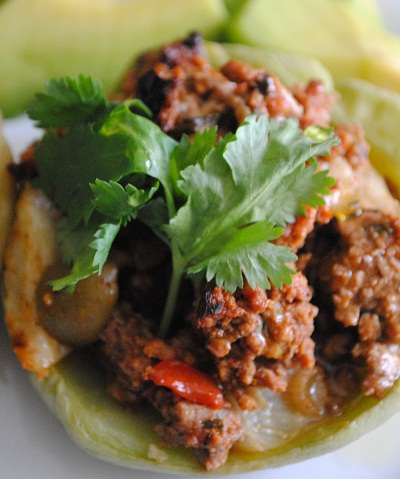 You will be sure to find some delicious recipes on Yvonne's food blog called, My Halal Kitchen. Her background is very diverse as her father is Sicilian and her mother is Puerto Rican, so her recipes have influences from both cultures. On her blog, she shares halal versions of the traditional recipes that she grew up eating.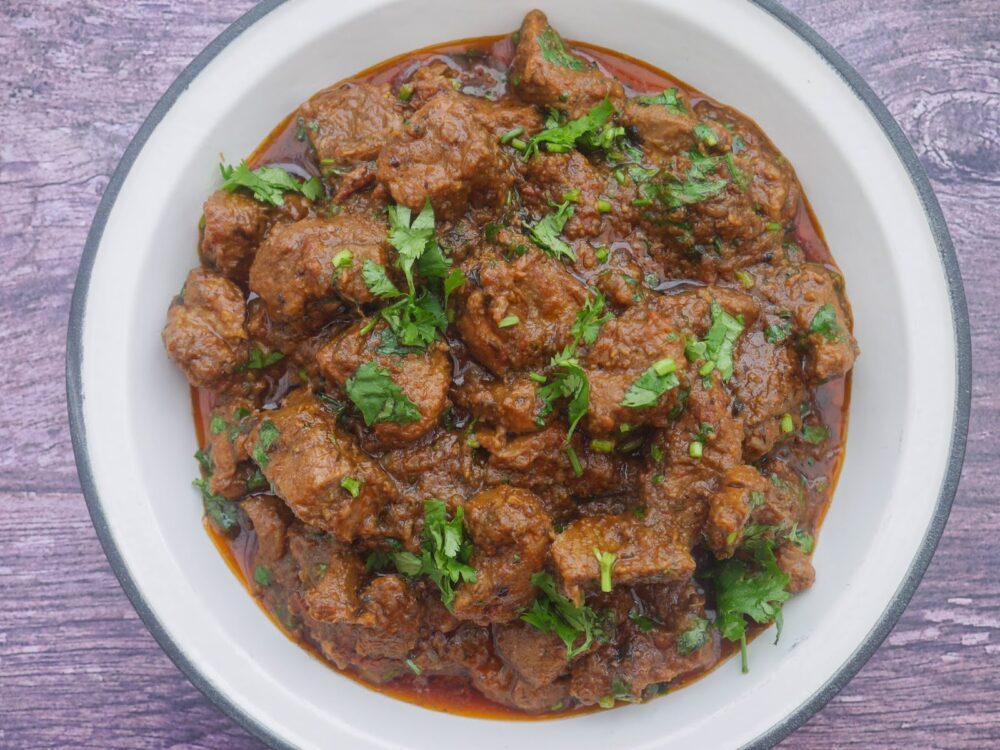 On her blog, This Muslim Girl Bakes, Faatimah posts recipes for both sweet and savory foods, including Pakistani desserts and dishes. She also shares some of her mother's recipes as well. While the primary purpose of her blog is to post recipes, she truly treats it like a lifestyle blog as well, sharing bits and pieces of her life through stories and photographs. You can find her on Instagram @thismuslimgirlbakes, where she shares more about her lifestyle as well as cooking.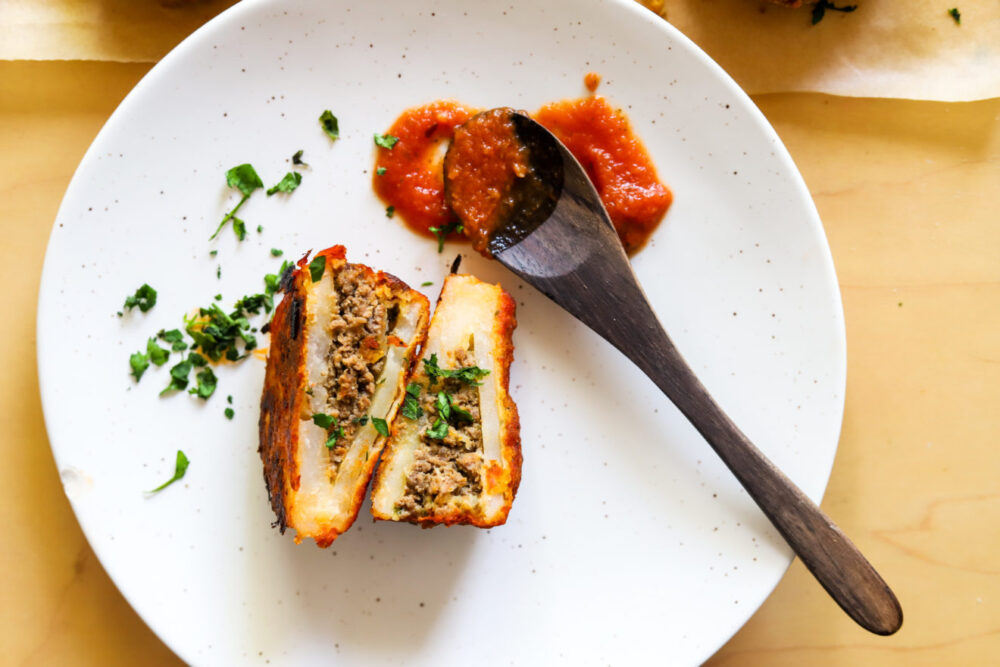 You may know her through her Tiktok, @moribyan, where she has gained over three million followers. Her username is inspired by her Moroccan and Libyan heritage. On Tiktok, she is always posting recipe videos, which can also be found in more detail on her blog, Moribyan.com. She has been doing a new series on her TikTok where she is posting recipe ideas for Ramadan that you'll be rushing to try yourself, like the famous Peanut Butter Stuffed, Chocolate Covered Date recipe that has been trending!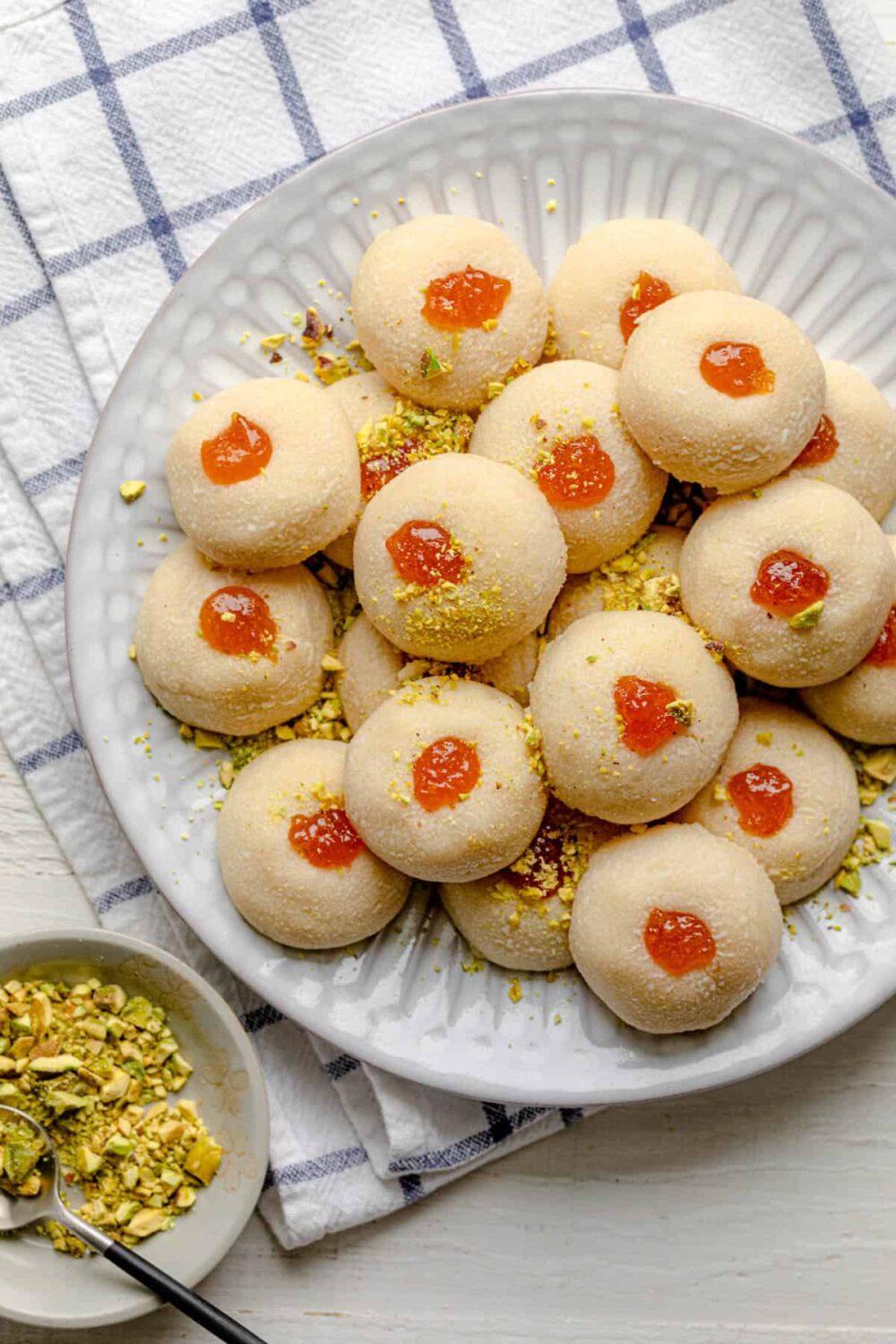 Yumna was inspired to get into cooking by her mother's Lebanese and Mediterranean-inspired dishes growing up. Her blog is called Feel Good Foodie, where she has translated her passion for food into a blog. Her goal is to make cooking delicious, but more importantly easy, so all of her recipes can be done by experienced chefs and beginner home cooks alike.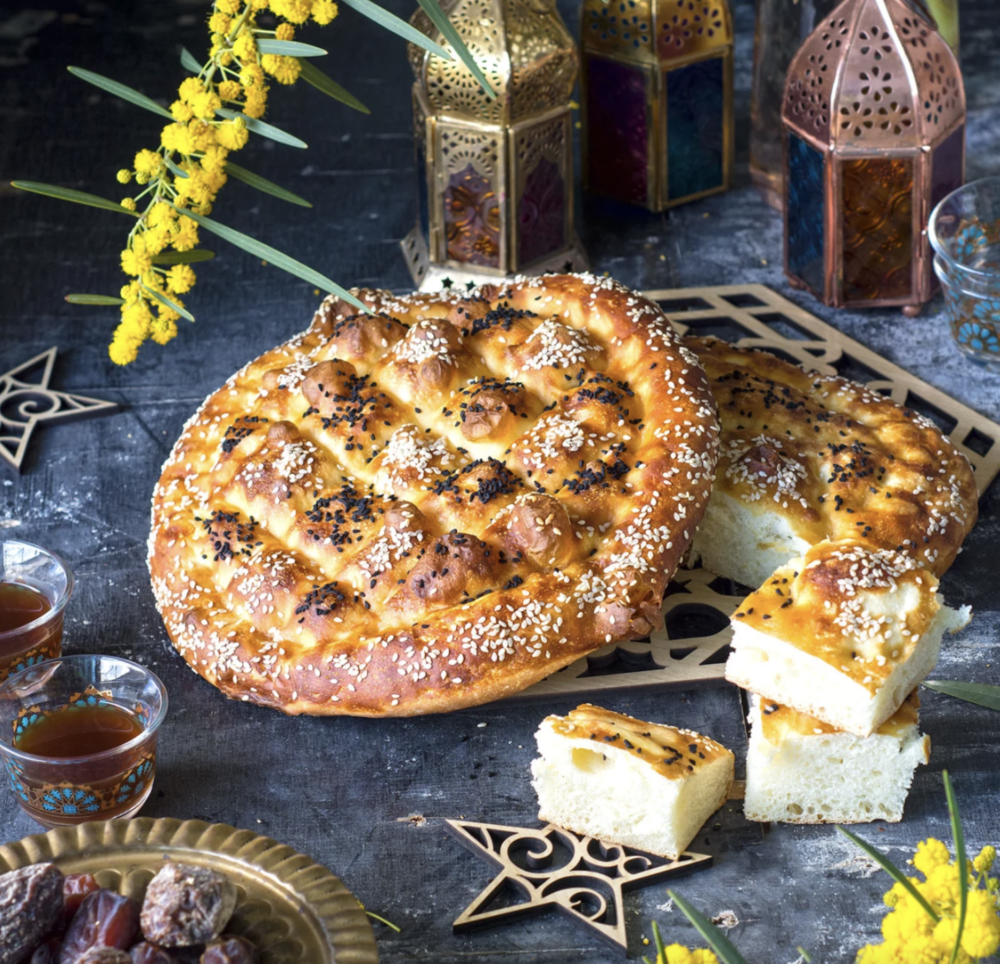 The name of her blog, Chef in Disguise used to actually stand true for Sawsan, as she used to be an orthodontist by day and only cooked as a hobby in the evenings. After lots of hard work, she was able to say goodbye to her dental career and pursue her blog full-time. She loves sharing recipes inspired by Middle Eastern flavors, accompanied by facts about landmarks, cultures, and more. Educating people through food is her goal, and she has been able to succeed in doing this through her blog.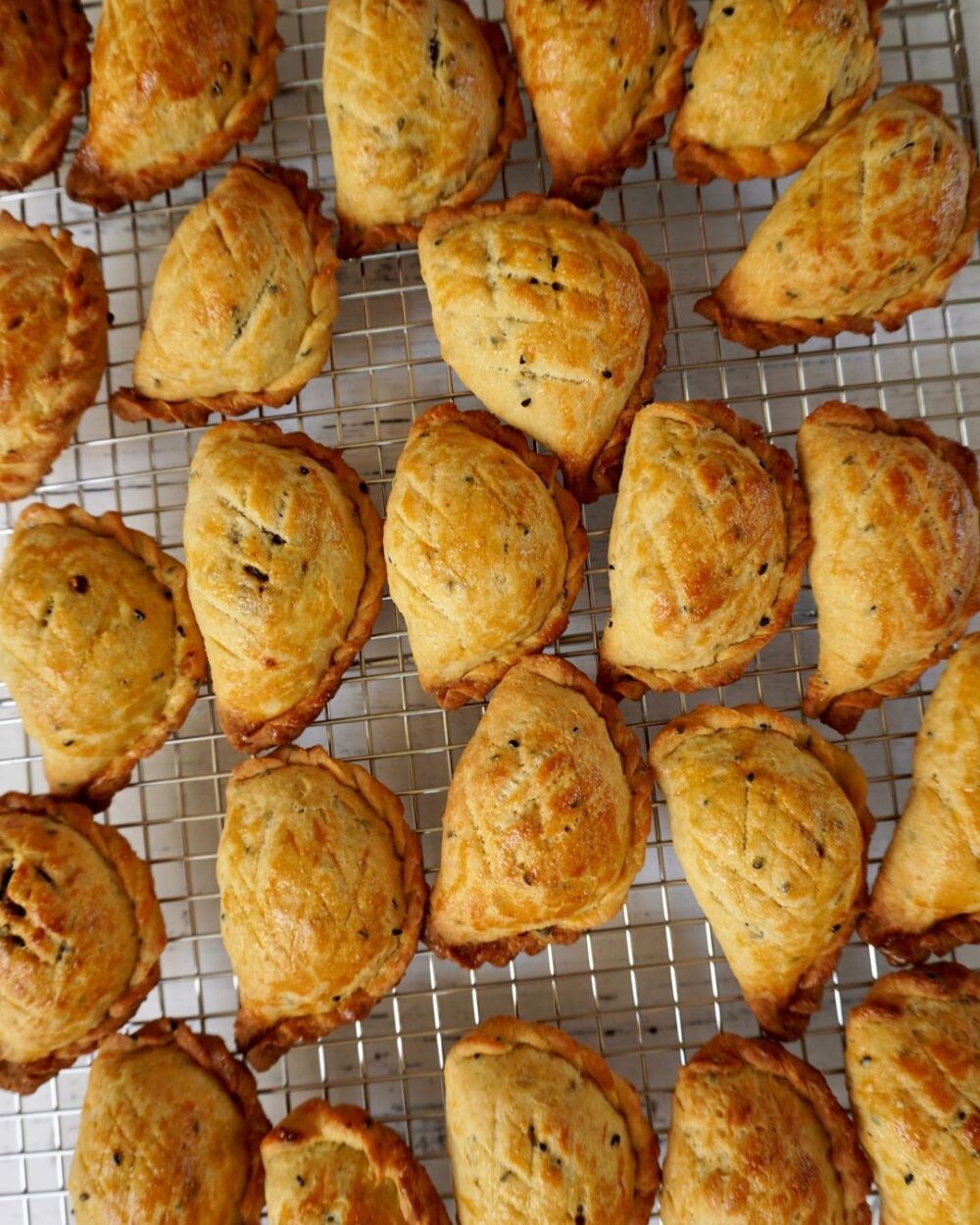 Sukaina AlShami provides guilt-free Yemeni inspired recipes with a modern twist. She not only simplifies traditional Yemeni recipes for anyone to replicate, but she also transforms the recipes she knows and loves by using healthier and more sustainable ingredients. So if you love Yemeni food, you'll surely enjoy her recipes! She creates easy-to-follow videos on both Instagram and YouTube, which are convenient for those who prefer more visual instructions when trying new recipes.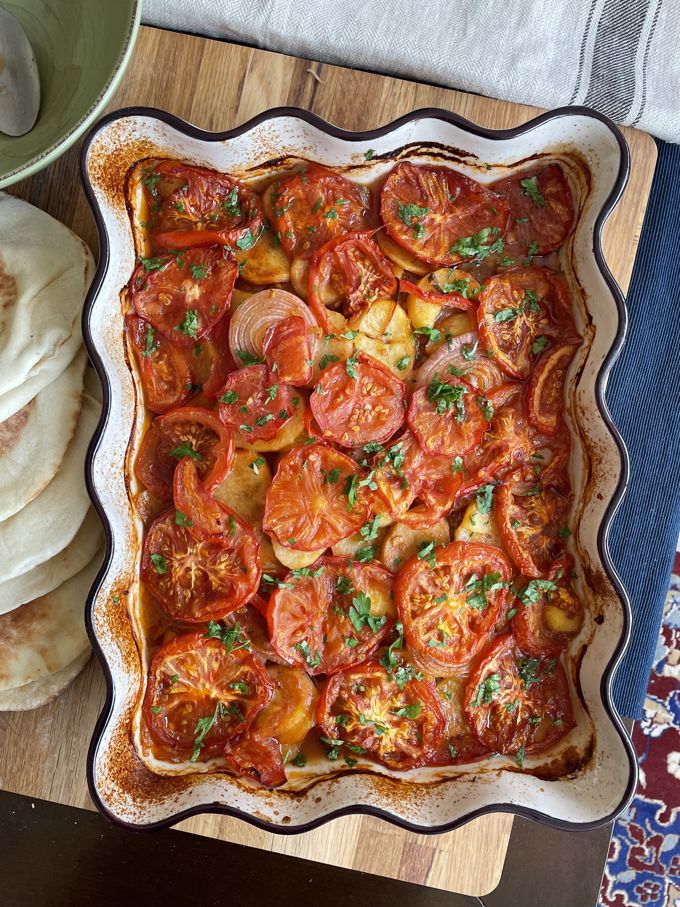 Famidha Ashraf is an Indian expat who resides in the UAE, where she began blogging her culinary journey after she got married. Both her blog and Instagram are titled But First Chai, where she posts a wide variety of recipes, from Indian and Middle Eastern to North African dishes, and more! While cooking started as a hobby that she began in her 20s while working in the corporate world, it grew into a passion that she has cultivated into her own business. She loves creating recipes, testing them with her husband, and sharing them on her blog. 
Conclusion
Food is a beautiful way to bring us closer to our loved ones this time of year. Trying new recipes and revisiting old ones can be an enriching way to create memories. Hopefully, this collection of incredible food bloggers gives you some inspiration for dishes you can add to your table so that you can stress less about what to make for iftar, and focus more on your spirituality for the rest of Ramadan! 
Be sure to also check out this selection of diverse cookbooks that will make your recipe adventure even easier!